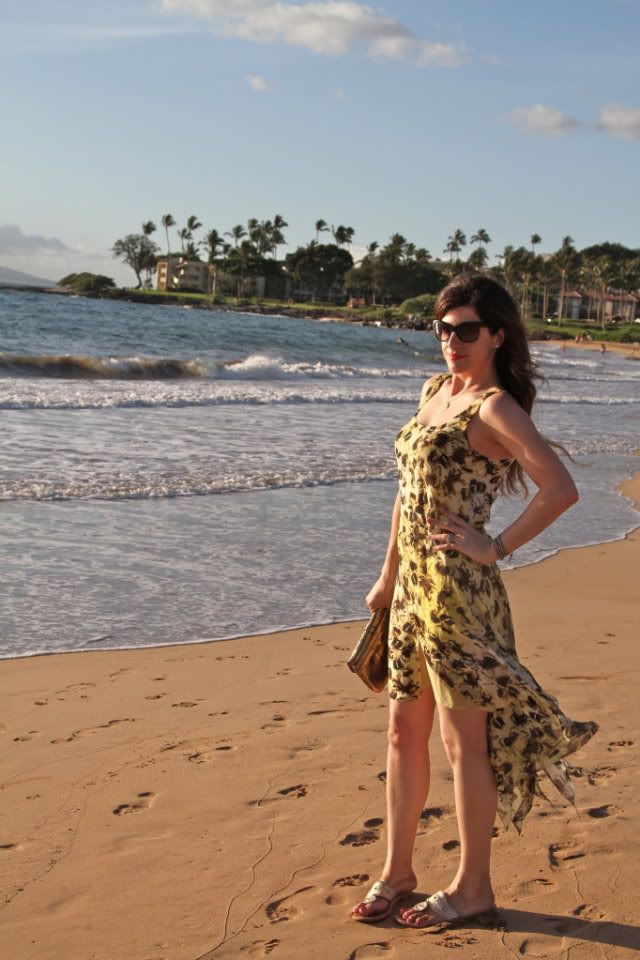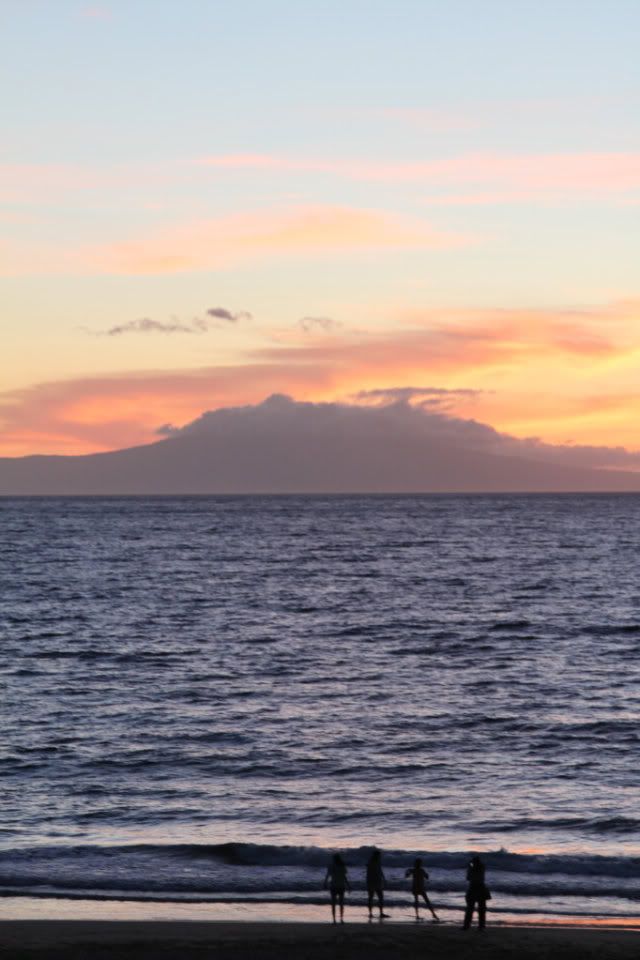 Okay, so yes,
I got back from Hawaii weeks ago
, and no, I clearly don't want to let it go. I miss the perfect weather, the way the air seems to always smell like flowers, and of course, the near-constant built-in excuse to wear sundresses. Here, on one of our last nights in Maui, we headed down to the beach to snap a few photos, then ate an early dinner on a patio overlooking the ocean as we watched an incredible sunset. I wore
a new "half-maxi" dress that I'm completely obsessed with
. It's super comfy, so flattering, and I love the abstract butterfly print and flowy, goddessy skirt. (Word to the wise: I did learn the hard way that its diaphanous layers are a bit dangerous when it's windy though...! Eek.) Anyway, the dress is now on major, major sale
here
, and if you snatch it up at this price, I'm going to be seriously jealous!
Another obsession? The foundation I'm wearing in these pictures. It's
Shiseido's new Radiant Lifting Foundation
and it's awesome. Lots of good coverage, doesn't feel heavy, and it gives your skin that amazing, lit-from-within thing that I'm always after. It's radiance with a capital R and it's the perfect way to keep that vacation glow going--even long after the trip is over.